Client Testimonials
---
Kenya and Tanzania Safari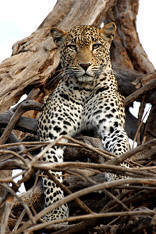 "My African photographic safari with Paul exceeded all my expectations. It is a very special experience for anyone who wants more than an African vacation. It will give you an in depth experience of African wildlife and nature that will seep into your consciousness and gift you with a love and understanding of a land and it's ways that you only thought you knew something about. The experience is an intense immersion that allows you to begin to feel some of Africa's rhythms. You will sense her vastness and see the drama, joy, humor, love, playfulness, community, raw survival, loss and other multitude of life acts that will play out in front of you.—and just when you think Africa has nothing new to show you after days on safari she will prove you wrong – time and again. Don't think this is an experience you can get with just any safari group. Paul provides you with his own local knowledge from growing up in Africa and speaking Swahili as well as his knowledge of what makes a really successful safari- [you can't and won't beat his 3 persons to a vehicle and trust me it's a humongous advantage for lots of reasons]-including his choice of great guides who really know their stuff and work as a team- to the wonderful on site lodges and tented camps that you'll be oh so grateful for at the end of each exhilarating and tiring day. He keeps the group small and manageable and tho I can't promise you group chemistry, I can tell you our group laughed a lot when we all got together. What I can promise you is that you'll never quite be the same after your trip with Paul- Africa has a piece of me forever – or I have of her; probably both."
– Judith, Laguna Beach, CA.
---
Kenya and Tanzania Safari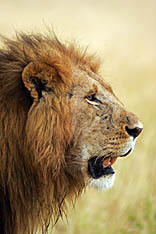 "I had only one expectation – okay, a pretty BIG one – when signing on for Paul Renner's African Photo Safari. All I was asking for was a trip of a lifetime. I am most happy to report my singular expectation was exceeded.
Every aspect of the adventure – accommodations, food, safari vehicles & guides, small group size, and photo ops were fabulous! Add that to Paul's unique knowledge of Kenya and Tanzania, and his ability to speak Swahili – and this is hands down the trip to take.
In case I wasn't clear, let me say it again – the photo ops were off the charts. The ability to see such an astounding array of wild animals up close and personal in their natural habitat leaves me almost – but not quite – speechless. Like I said – truly a trip of a lifetime. My only regret? That I'm not still on safari."
– Cyndy C., San Diego, CA
---
Kenya and Tanzania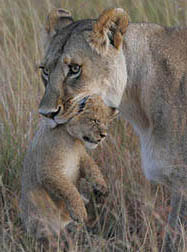 "I am finally documenting the phone call by my wife Donna just after our trip to Kenya with Paul Renner. In short, the safari exceeded all our expectations.
As a long time underwater photographer, I was overwhelmed by the number of photo opportunities provided, which allowed me to take about 4000 pictures. I usually don't take this many pictures on any photography trek.
What made this trip memorable was your attention to detail in planning and conducting the safari was exemplified by:
(1) limiting the number of photographers to three per vehicle; (2) the choice of accommodations, by type and location;
(3) the in-Kenya flights to save us driving long hours, other than in the wild animal areas; (4) the expertise and attitude of the drivers, and how they took us to where the "action was;" and the service in Nairobi by the local Somak people.
As you know, we enjoyed the trip so much that we signed up to go to Tanzania in early 2007. No doubt this will not be our last trip with Somak."
– Juan A. and Donna
In September 2015 Juan and Donna will be going on their eleventh safari with Paul Renner since September 2006!
---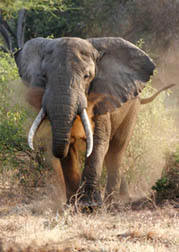 "Bwana Paul,
Where do I start to try to describe my thoughts about the trip you led to Tanzania. People ask me what I liked best, and my answer is, every 10 minutes there was a new best. Lets start with the vehicles; they couldn't have been better. Comfortable, not crowded, plenty of room for camera equipment, and lots
of room to shoot pictures. Even the non photographers loved it. We laughed when we saw the other tour groups with 7 people standing up, trying to shot photos.
The drivers: very knowledgeable, Our driver had a 3 year degree as a tour guide driver, knew every thing about the animals, people, history, etc. He was great at spotting animals, that I never saw, and predicted their behavior.
The lodges: they were super, great rooms, beds, showers. The food was excellent (I did have a couple tough steaks), and the staffs were super.
The Leader: Don't get a big head, but I can't imagine going to a country like Tanzania, without a leader with your experience and knowledge. Being fluent in the language was a big help at the airport, villages and at the lodges. Your expertise in photography, along with your constant concern that everyone was enjoying themselves, able to see the animals, and get the pictures they wanted, made our trip the
TRIP OF A LIFETIME. Until the next one."
– Dick S. Mission Viejo, CA .
---
Kenya and Tanzania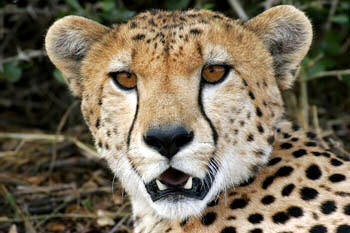 Paul, I wanted to thank you again for another fantastic Safari experience. My first trip with you to Kenya in 2005 was certainly a winner and then to do another to Tanzania with you in Feb. 2007 was more than a curtain call. The organization and itineraries for both were unsurpassed. Anyone who has ever dreamed of an African safari should strongly consider your and Somak's programs. The hotels, guides, vehicles, your leadership, and of, course, the wonderful group of people that we were with, all add up to making for a perfect vacation. My photos turned out great and I look forward to sharing my images and adventures.
-Lowell D. Irvine, CA.
(This was Lowell's second photographic safari with Paul since September 2005.)
---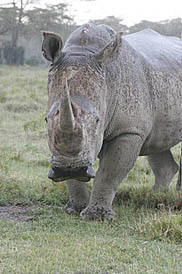 "If it were your fondest wish to travel in Africa and see the wonders of its wildlife and vast landscapes , you couldn't do better than to join Paul Renner on one of his photo-safaris. Being a native of Tanzania and speaking the native language, he's the ideal host of the ideal safari.
Pamela and I, having been on two of Paul's safaris, couldn't recommend him more highly for the trip of a lifetime."
-Mike C., Newport Beach, CA.
(This was Mike and Pam's second photographic safari with Paul since September 2005.) (Mike is going with Paul Renner again in September 2009.)
---
Kenya and Tanzania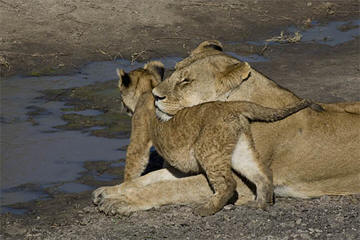 "I just wanted to drop you a line to let you know how much Becky and I enjoyed our trip with you to East Africa (Tanzania and Kenya) in July. It was our first excursion of this type and we loved every minute of it. OK, maybe not the drive from Amboseli to Masai Mara, but every other minute. 😉 We expected nice accommodations, but ours were wonderful. And, the photography, simply amazing. Having just 3 passengers per vehicle was ideal. And having someone like you along who lived there and speaks the native language, took a lot of the uneasiness out of traveling to such a far away place. We wouldn't hesitate to join you again and may do just that within the next few years."
– David S., Norco, CA.
(To celebrate their 40th wedding anniversary, Dave and Becky joined Paul again on safari to Kenyain September 2010.)
---
Kenya and Tanzania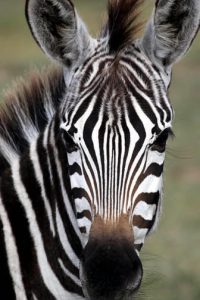 "We were two of eighteen clients on the 17 day Safari from July 12 to July 28, 2007.
We are not professional photographers but "point and shoot" amateurs. We took over 8500 images with three simple cameras, a small pocket Canon Elf, A Panasonic Lumix DMC-FZ50, costing $490 and a backup Olympus $180 camera. All were used in the automatic setting mode. Thousands of dollars of camera equipment was not necessary. We obtained over 400 professional quality images. Our difficulty was cutting down to the 400 pictures.
Our accommodations' were excellent, far better than we had expected. The food was as promised and was good. Our six lodges were very service oriented, clean and cared for our every whim. Our guides/ drivers were very knowledgeable and had amazing vision, seeing almost invisible wildlife well before we did.
We are seniors and our mobility was never a problem. We were in very rugged areas without any concerns.
The opportunity to see the expanses of this part of Africa and savor the memories and images is the trip of our lifetimes. We are experienced travelers having visited most parts of the world. This experience topped them all and we cannot wait to return.
-Shari and Red F., Newport Beach, CA.
---
Tanzania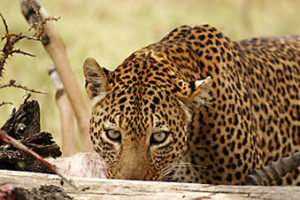 "With safari vehicles limited to three passengers, there was ample space for each photographer to move about as photos beckoned. We also appreciated being able to stay at a scene until satisfied that we had gotten our shots! The driver guides are so skillful in driving, tracking and imparting information about the animals and the landscape. They were able to find even the most elusive subjects! The safari lodges and tented camp are very comfortable, each one different from the other and each tucked unobtrusively into the magnificent landscape. Traveling in a group of eighteen or less is a friendly number allowing for plenty of interaction and photo talk! Thanks, Paul, it was a wonderful trip!" Ann and Bernie P., Santa Ana, CA
---
Kenya and Tanzania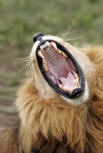 "I want to thank you for one of the best trips I have ever had. The peace, vastness, raw animalism, serenity, and life cycle make me wonder what in the world am I doing here. Thank you for your easy manner and flexibility. You amaze me. Have a wonderful time in September – two trips – amazing."
-Gwen W., Phoenix, AZ
---
Kenya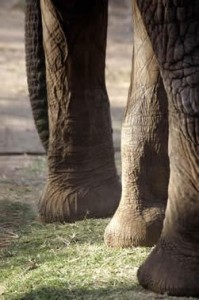 "The Kenya trip was by far more than I could ever expect. The wildlife was abundant and very exciting to watch and capture. My husband and I will have many wonderful memories to share for a very long time. Thank you Paul for all that you did for the entire group. We can't wait to do it again."
-Laura and Rob S., Missoula, MT
"Paul,
Welcome Back! Kathi and want to thank you again for the best vacation of our lives! It was incredible being on Safari in Kenya. We were excited to see some of your photos.
Hope to see you soon in Tanzania!!"
-Larry G., San Diego, CA.
---
Important Safari Information:
• Prices for our safaris include airfare from LAX -most other companies do not include airfare.
• We have only three passengers per nine passenger 4×4 customized safariLand Cruiser. You will enjoy plenty of space for you and your equipment!
• We stay in luxury safari lodges. View lodges
• You do not have to be a photographer but you must enjoy watching the wildlife because that is what we do!
• I will be there to photograph with you and available to answer your questions.
I hope you will join me for an African Safari; your adventure of a lifetime!!! For more information, prices and itineraries click here.
---
For information regarding safaris and reservations call
Paul Renner at 949-235-3136
or e-mail at PaulRenner3@cox.net
You may also contact Prem Sharma at Best Safaris at 800-757-6625
2700 E Imperial Hwy., Suite N
Brea, CA 92821
Phone: 714-985-3456 – Fax: 714-985-3464
e-mail: info@BestSafaris.com
On the trips I am happy to share my photographic knowledge with my clients. You do not have to be a great photographer to go on the trips, however you should enjoy watching wildlife because that is our main focus.
---
We stay in first class luxury lodges and/or luxury permanent tented camps.
For information and photos of the lodges and accommodations click here.
---
Our tours are limited to 18 people, including the leaders. We have only 3 passengers per 9 passenger vehicle giving us plenty of space for our photo equipment. We can photograph through windows on BOTH sides of the vehicle and also the top, which pops up to create shade so you are protected from the hot equatorial sun.
As we leave the lodges, the vehicles separate and spread out, so we have six guides out looking for wildlife. They each have radios to let each other know what they find. This way no one misses out on seeing the wildlife.