PARKS WE VISIT ON OUR AFRICAN PHOTO SAFARIS
TANZANIA
——————————————————————————–
Tarangire National Park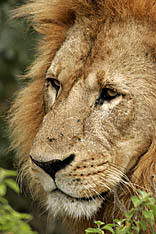 Herds of up to 300 elephants scratch the dry riverbed in search of underground streams,while migratory wildebeest, zebra, buffalo, impala, gazelle, hartebeest crowd the shrinking lagoons. It's the largest concentration of wildlife outside of Serengeti ecosystem-a smorgasbord for predators and the one place in Tanzania where dry-country antelope such as fringe eared oryx and long necked gerenuk are regularly observed. Gentle rolling hills scattered with giant baobab trees, open acacia woodlands and seasonal swamps provide beautiful, serene settings for wildlife photography.
——————————————————————————–
Lake Manyara
A beautiful park tucked against the escarpment of Africa's Great Rift Valley. The park is well known for its tree climbing lions, elephants, hippos, flamingos and large troops of baboons. A short visit to this park will greatly diversify your safari experience as the lush green jungle habitat is a stark contrast to other parks you will visit during your safari.
——————————————————————————–
Ngorongoro Conservation Area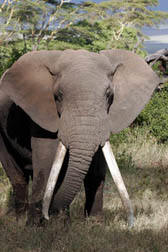 One of the most spectacular sights you are likely to see while on safari lies in the Ngorongoro Crater. The crater is a microcosm of the East African savannah and a natural wonder unique in the world. Upon descent to the crater floor you are treated to a magical experience where herds of zebras rub shoulders with wildebeest, gazelle and buffalo. The crater provides a great chance of seeing some of Africa's biggest bull elephants and many predators among a myriad of other animals.
——————————————————————————–
Serengeti National Park
Tanzania's most famous park, the Serengeti, is located in the southern sector to the Masai Mara. Wildebeests, zebras, gazelles and antelopes cluster in great family groups. The wildebeest alone number around one and three quarter million. The Serengeti is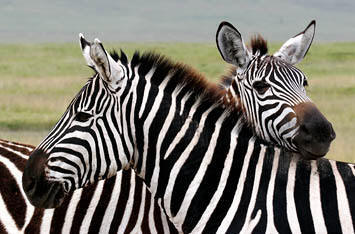 famous for its large prides of lions and numerous cheetahs and giraffes. It's also well known for the beautiful and picturesque acacia trees, and piles of granite boulders (kopjes) interspersed throughout the plains of the Serengeti The plains them selves are teaming with wildlife. This is truly a photographers paradise!
——————————————————————————-
KENYA
——————————————————————————–
Amboseli National Park
Amboseli National Park located at the foot hills of the famous Mount Kilimanjaro.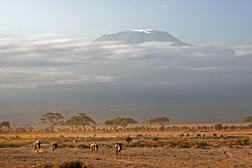 Although the park covers an area of just over 250 Sq miles. Amboseli National Park is a photographer's dream with magnificent views of snow capped Mount Kilimanjaro looming near as a backdrop for vast herds of elephant. It is here that some of Kenya's largest bull elephants and buffalo roam freely through lush swamplands fed by the melting snows of Kilimanjaro. Herds of Zebra, wildebeest and gazelle graze on the grassy plains and transverse dry, dusty lake beds in search of water. Wooded areas of acacia forests offer great possibilities to photograph abundant species of bird and animal life sustained by and living among these beautiful trees. Amboseli is home to many of the Masai people, the proud, tall nomadic warriors, famous for their acts of bravery and heroism as they protect their herds of cattle from predators and other dangers, ever present in the African brush. A visit to a Masai Boma affords one the opportunity to photograph these beautiful people in their home as they have lived for hundreds of years.
——————————————————————————–
Sweetwaters Private Game Reserve
Enjoys magnificent views across the plains to the snow-capped peaks of Mount Kenya, and has an abundance of wildlife and tropical vegetation. Sweetwaters Game Reserve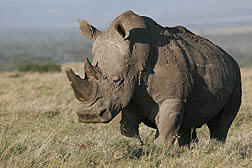 and Chimpanzee Sanctuary is home to the "Big 5" game – Lion, Leopard, Rhino, Elephant and Buffalo. The sanctuary was a project initiated by the Jane Goodall Institute to setup a colony where chimps could be introduced, rehabilitated and taught to fend for themselves in an area similar to their natural living conditions.
——————————————————————————–
Samburu Game Reserve
The entire Samburu region is a place of breathtaking and magical beauty, a place where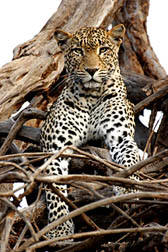 the vision of a deep red sunset silhouetting the doum palms along the river as a leopard emerges to hunt brings the perfect end to a day on safari. The river is permanent and supports a wide variety of game including elephant, buffalo, cheetah, lion, as well as game rarely seen elsewhere such as the Grevey's zebra, Beisa oryx, Reticulated giraffe, Somali ostrich and the long-necked Gerenuk. Samburu is also a haven for birds, as over 350 species inhabit the riverine forest growing along the Uaso Ewaso Nyiro River.
——————————————————————————–
Lake Nakuru National Park
World famous for it's Flamingos. At times millions of flamingos line the shore of the lake. They move among the soda lakes throughout the Rift Valley, feeding on algae that forms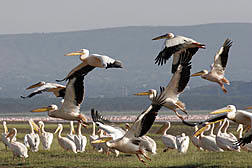 on the lake beds. Thousands of birds in flight offer stunning images for photographers. There should be many great photo opportunities for Yellow Billed Stork, African White Pelican, Martial Eagle and a variety of other birds. Nakuru is famous not only for it's birds, but for it's wildlife sanctuary. The Park is teaming with game. It is one of the pest places in Kenya to see Leopards and several prides of Lions. Rare Black and White Rhino can be seen here along with large herds of Waterbuck, Buffalo, Zebra and endangered Rothschild's Giraffe. Fantastic photo opportunities abound!
——————————————————————————–
Masai Mara National Park
Possibly the greatest wildlife theater on earth! The most spectacular time to visit is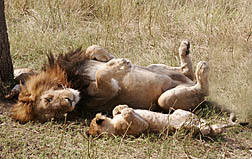 traditionally July through October when nearly two million wildebeest, together with thousands of zebra and gazelle follow their migratory route through the Masai Mara headed toward Tanzania's Serengeti plains. Elephant, hippos, zebra, Masai giraffe, wildebeest, impala, Thomson's and Grant's gazelle, topi, hartebeest, waterbuck, jackal, spotted hyena, lion, leopard, cheetah, crocodile, baboons and monkeys are permanent residents in the park. Chances are excellent of spotting many of them on any game drive. Masai Mara covers an area of approximately 1050 sq miles and is home to a wide variety of bird life. Ostrich, secretary birds, crowned cranes, hawks, eagles, marabou storks, vultures, guinea fowl and franklins are just a fraction of the nearly 400 species of birds found in the park. In the Mara stunning photographic possibilities are endless!