Death Valley Photo Workshop
January 12-16, 2012
Death Valley… the name brings to mind words such as desolate, inhospitable, foreboding, harsh and dangerous. So why would anyone want to go there? Some years ago friends talked me into going with them. WOW! Was I surprised! It quickly became one of my favorite places to photograph. I go in the winter when the temperatures are cool, the air is clear, the visibility is exceptional and often the clouds are spectacular.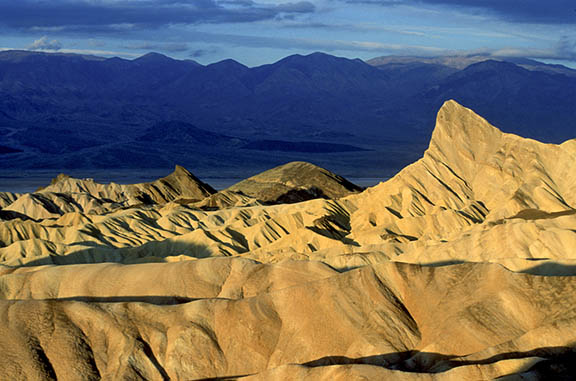 Death Valley is a land of dramatic contrast: the valley floor is a vast, flat, dry lakebed, surrounded by rugged mountains with deep narrow gorges and canyons carved by occasional torrential rains. Erosion has laid bare many layers of the earth exposing a multitude of vibrant colors around the valley floor and in the surrounding mountain ranges.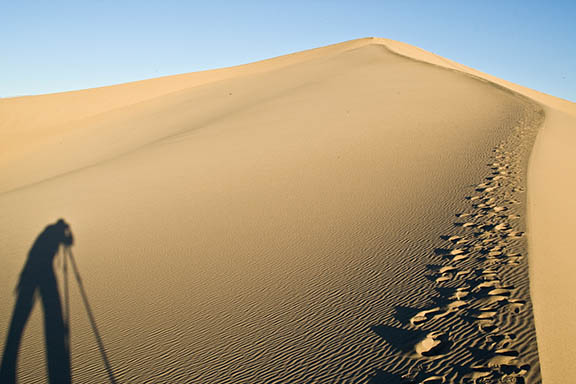 During this workshop we plan a couple of sunrise visits to the sand dunes near Stovepipe Wells. We will also visit Zabrisky point for sunrise, and then drive up to Dantes View for the breath taking view of the valley floor some fifty five hundred feet below. If we are lucky we may even spot big horn sheep along the way. We will also visit Badwater, at 282 feet below sea level, it is the the lowest elevation in North America. There are numerous other beautiful places around the valley floor we will also photograph.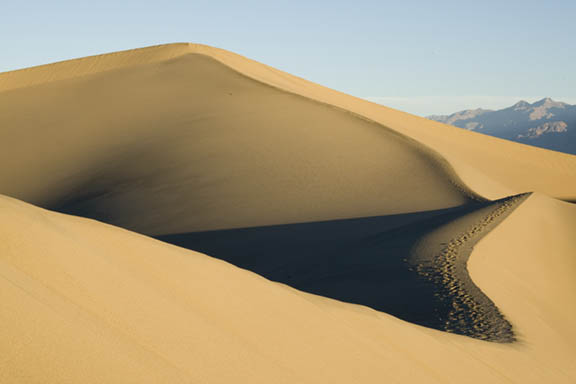 Join me for a educational, fun filled, exciting time in spectacular settings. Death Valley in January is a perfect place for photographers of all skill levels to enhance their photographic skills. All skill levels of photographers are welcome but group size is limited to ten so you will get plenty of personal instruction.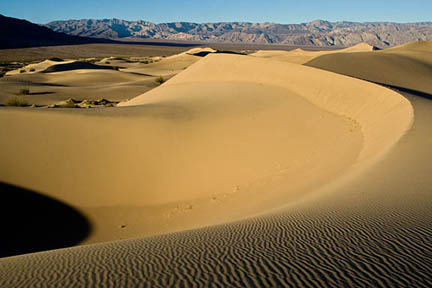 You may have heard of an area in Death Valley where large rocks mysteriously move and when doing so leave their trails to prove it in the dried mud pan. I went there last October on a scouting trip and found it is a very fascinating place! It is NOT an urban legend! Let's go!
To make this workshop even more special and because the roads can be rough, to save wear and tear to your vehicle, I will be renting a van for transporting us during the workshop and even to take us to the Racetrack (weather and road permitting). You are also welcome to drive your own car, should you prefer.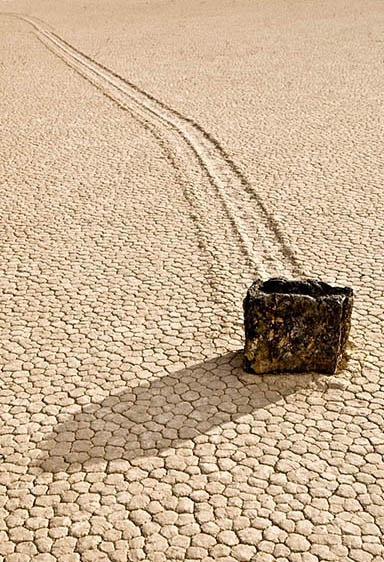 The cost of this workshop is $775.00. Transportation by van in the Death Valley area is included. Meals and lodging are not included in the workshop fee. Please contact me to get the special room prices offered to our group.
This workshop is available to those using digital or film cameras. A deposit of $150.00 is required to hold a space and becomes non refundable on December 12, 2011.
The workshop fee covers my professional expertise on instructional photographic tours and workshops. I have spent considerable time in the areas where we will be going, searching out the best locations and times of year and time of day for lighting so we can capture the most dramatic photographs.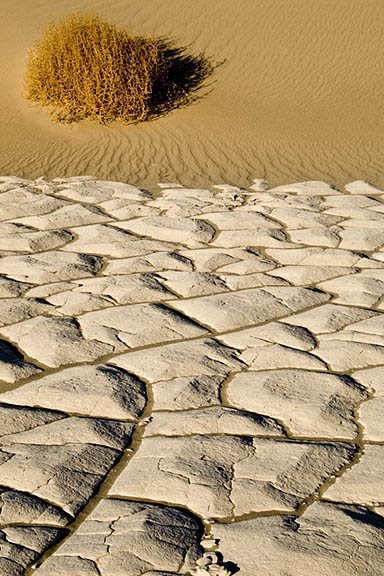 In these workshops you will learn to photograph landscapes, animals, birds, wildflowers and what ever we find of interest in the field. Our focus will be on lighting, composition and depth of field and/or "F" stops made simple. These are important basics of photography. I will teach you to recognize optimum light for more dramatic photographs. We will cover composition and the rule of thirds, when to use it and when to break the rule for better photographs. Many people have problems figuring out F stops for depth of field. I will teach ways of making that easily understandable.
We will also cover these items:
camera body and lens selection
how to get perfect exposures every time
focusing tips
background selection
tripod and hand-holding techniques
moving subject versus still subject (camera settings)
Because the group size is small you will be able to receive as much personal instruction as needed. Basically, It is a photo class out doors in a beautiful location where you will learn a great deal and have a tremendous amount of fun learning it!
It will be an outstanding and memorable experience!
I hope you will join me.
Enjoy each day,
Paul
Paul Renner
www.rennersafaris.com
paulrenner3@cox.net
(949) 295-3136
For reservations forms and more info contact
Paul Renner at (949) 295-3136 or email at: paulrenner3@cox.net.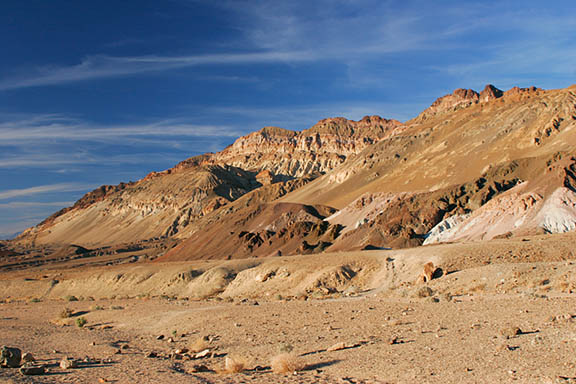 Colorful formations near Artist Palette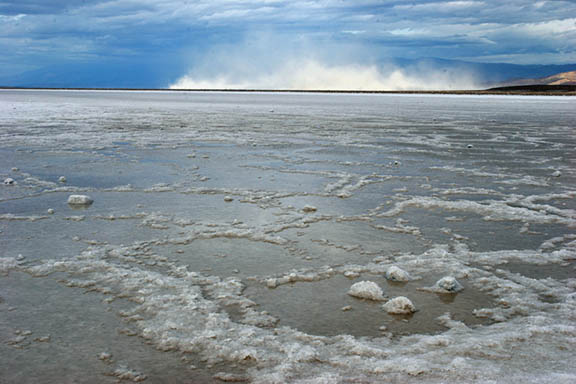 Distant Dust Storm
Photos are copyright: Paul Renner 2009