African Photo Safaris Led by Professional Wildlife Photographer Paul Renner
---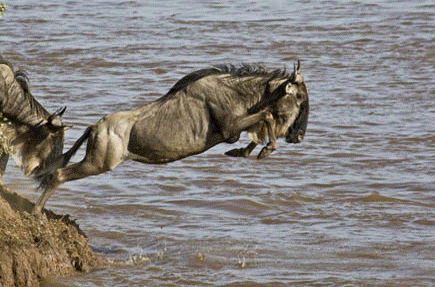 Feast your eyes on our upcoming 2016 photo safaris.

2016 Safari Dates
The safaris often sell out quickly so if you are considering joining us in 2016 contact us for your registration forms and register as soon as possible so you don't miss out on your trip of a lifetime!
To reserve your space on our photo safaris, please call Paul Renner at (949) 295-3136, or email him at: paulrenner3@cox.net or ask for Prem Sharma or Gaby Gurrola at Best Safaris (800) 757-6625 The above itinerary dates may be subject to change due to accommodation availability at the time of booking.
2017 Safari Dates Coming Soon
---
Important Information about our safaris.
| | |
| --- | --- |
| | Prices for our safaris to Kenya and Tanzania include international airfare from LAX – most other companies do not include airfare. |
| | We have only three passengers per nine passenger 4×4 safari Land Crusier. You will enjoy plenty of space for you and your equipment. |
| | We stay in luxury safari lodges and tented camps. |
| | You do not have to be a photographer but you must enjoy watching the wildlife because that is what we do! |
| | I will be there to photograph with you and available to answer your questions. |
| | Parks we visit on our African safaris. |
| | |
Have you dreamed of going on an African Photo Safari? Our African photo safaris are designed to maximize wildlife viewing, whether it is for serious photography or simply the thrill of observing animals in their natural habitat. Bring your dream to reality on your trip of a lifetime, an African photo safari led by professional wildlife photographer Paul Renner!
Experiencing mother nature in her purest form, while on our photo safaris in Africa, leaves one with the feeling of wonderment, awe and exhilaration. It is truly one of the most thrilling experiences you will ever have! Imagine a powerful male lion walking right up to your vehicle, then pausing to look directly into your eyes before he moves on. It leaves you feeling as though he has touched your soul. Experience our most recent African photo safari through photos and stories. Get the latest information about our African photo safaris in our safari newsletter.
A Short Video About Renner Safaris
 Why choose an African Safari with Paul Renner?
---
What Out Clients Have to Say: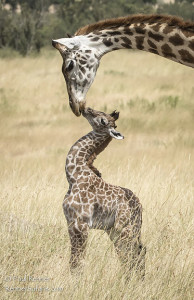 "My photographic safari with Paul exceeded all my expectations. It is a very special  experience for anyone who wants more than an African vacation. It will give you an in depth experience of African wildlife and nature that will seep into your consciousness and gift you with a love and understanding of a land and it's ways that you only thought you knew something about…" Read More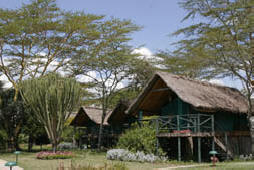 More important Safari Information:
On our Safaris we stay in first class luxury lodges and permanent tented safari camps. In Kenya and Tanzania our tours are limited to 18 tour participants. In Kenya and Tanzania we have a maximum of only three passengers (unless you would like more) per nine passenger 4X4 Land Cruiser safari vehicle. You will be able to photograph through windows on BOTH sides of the vehicle and also from the top, which pops up to create shade so you are protected from the hot, equatorial sun. Compared to other tours that pack the vans with up to eight people, this is a huge deal! Please don't be intimidated from enjoying one my photo safaris because you are not a photographer or you don't use a "great camera." If you enjoy wildlife you will be thrilled with these safaris and more than likely you'll come home with some great photos too!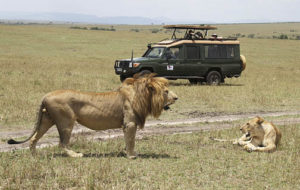 As we leave the lodges, the vehicles separate and spread out.  This allows us to have all of our guides out looking for wildlife.  They each have radios to let each other know what they find. This way no one misses out on seeing the wildlife and with our great guides, you can hardly believe all of the wildlife they find.  Our guides are amazing! Our African safaris really are the trip of a lifetime! I can hardly believe how fortunate I was to have been born and grown up in East Africa. Now that I am able to take people with me and share what I know about photography along with my personal experiences of Africa, I am thrilled so many clients return and say to me "that was the best trip I have ever been on" or "thank you for the vacation of a lifetime! I want to go again in a year or two!" I hope you will consider joining me on an exciting African photo safari in the future. It will be your trip of a lifetime!  Why not join us this year?
Enjoy each day,
Paul
Paul Renner
paulrenner3@cox.net
(949) 295-3136.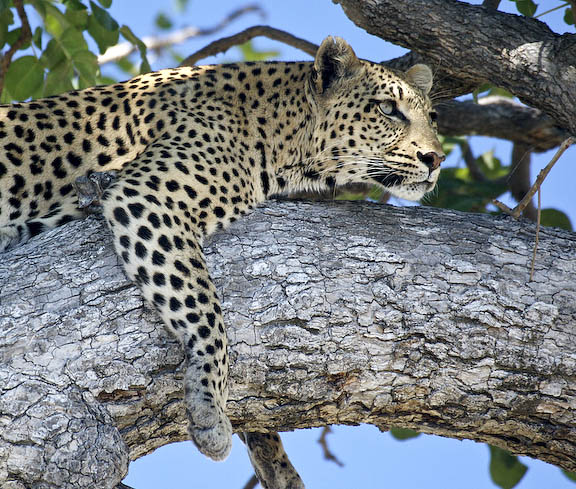 Join us on one of our safaris and return home with your own spectacular photos!
To reserve your space on our photo safaris, please call Paul Renner at (949) 295-3136, or email him at: paulrenner3@cox.net or ask for Prem Sharma or Gaby Gurrola at Best Safaris (800) 757-6625.