African Photographic Safaris
Escorted by Professional Photographer Paul Renner
---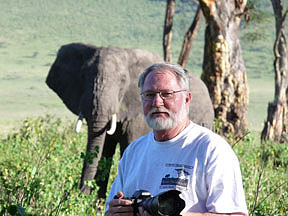 Born and raised in Tanzania, Paul Renner spent his childhood exploring the tremendous natural beauty of Africa in the vast Serengeti Plains and the world famous Ngorongoro Crater. Living among the native African tribes, he learned the Swahili language, as well as the art of tracking, and observing animals in there natural habitats. With such a unique background, leading African Safaris came naturally for Paul.
As a teenager, Paul moved to a school perched high on the escarpment overlooking the Great Rift Valley in East Africa. On weekends and holidays, Paul explored Lake Nakuru and surrounding areas with his Brownie Box camera making images that depicted the great diversity of animal and bird life, together with the natural beauty of the rugged landscape. Those first magnificent images are among Paul's most treasured possessions.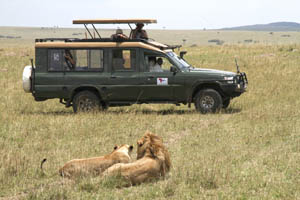 Eventually, Paul departed his native Africa and moved to America to further his education. He now resides in Laguna Beach, California where he earns his living in photography by selling fine art images to collectors throughout the world. When leading private photo safaris in search of stunning wildlife images, Paul willingly shares with his clients his talent in photography, knowledge of wildlife and his passion and love for his homeland of Africa.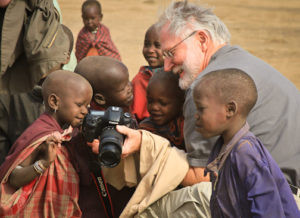 The skills Paul learned in his youth give him a tremendous advantage in the search for wildlife thus getting his clients in the perfect location to photograph from the best possible vantage points.
Let your photographic vision come to light on a Photo Safari with Paul Renner as you capture those rare, once in a lifetime images you will treasure forever.
Find out more about African Photo Safari Adventures Here
---
Ashley Ryan, with Firebrand Media, wrote a nice article about me for Laguna Beach Magazine. I am honored to share it with you.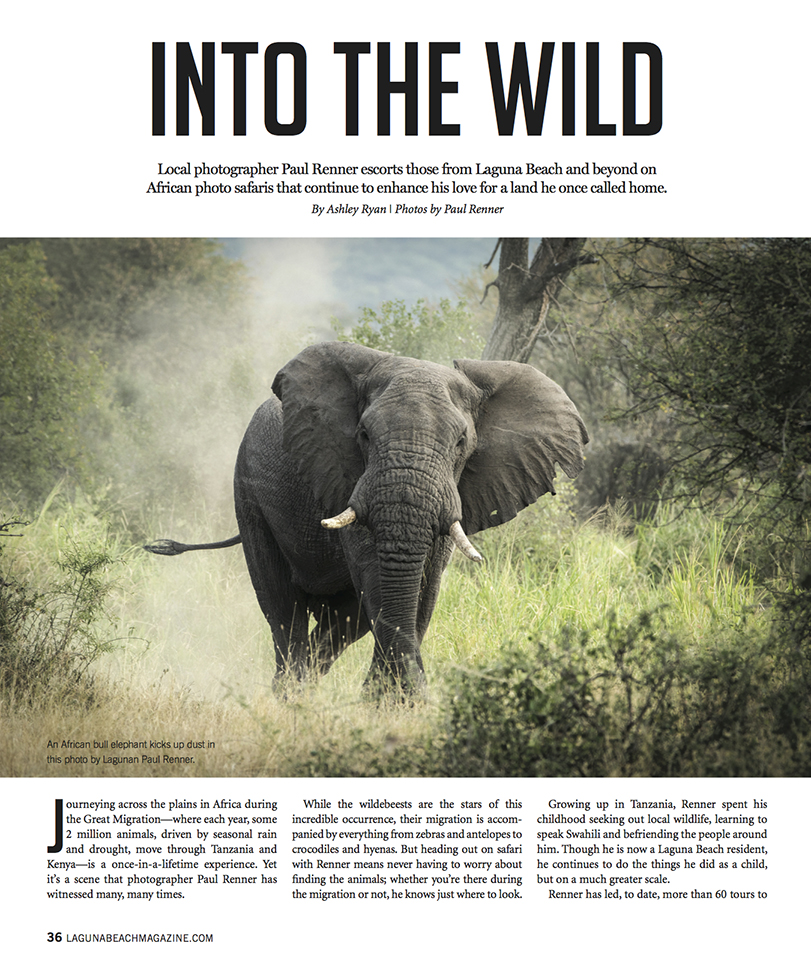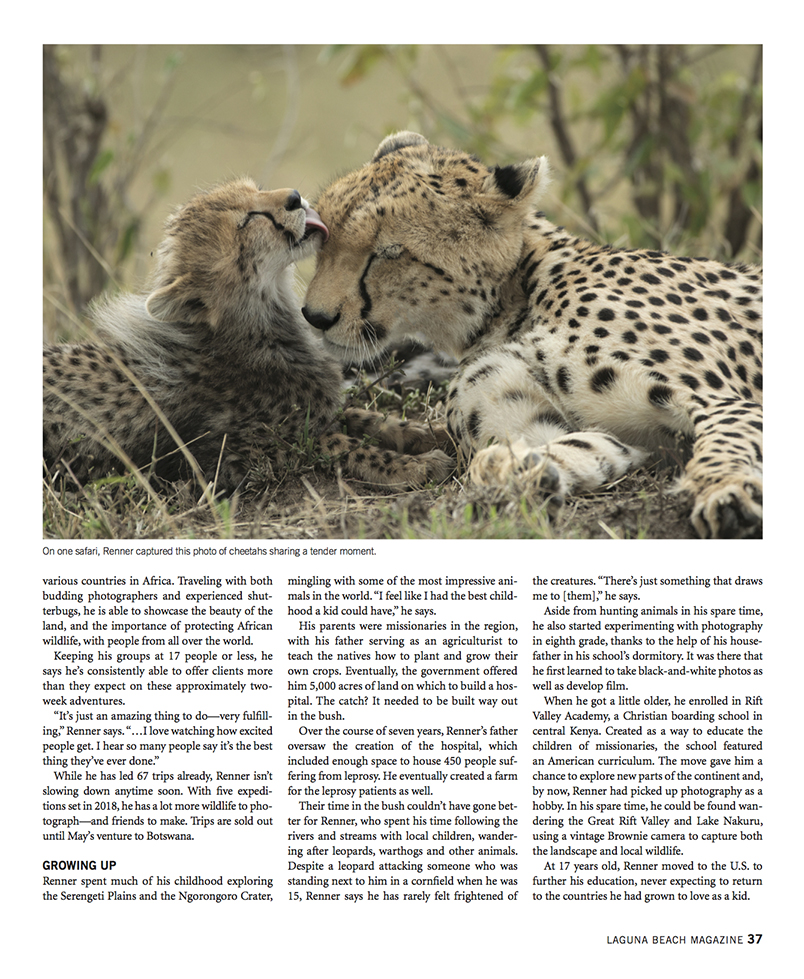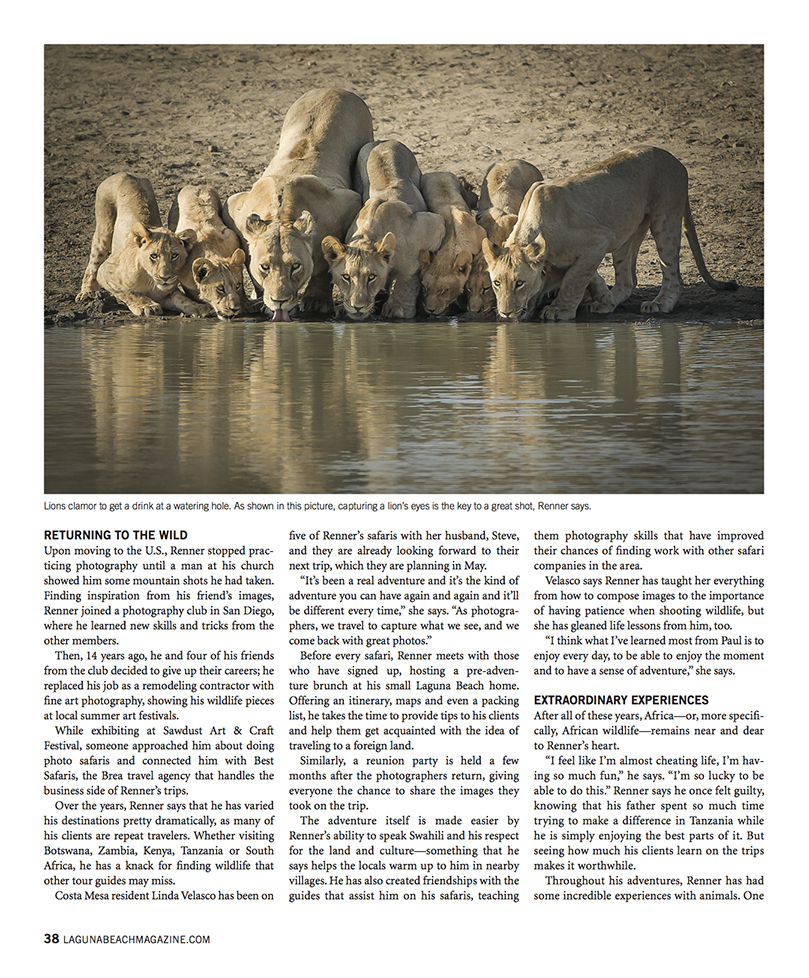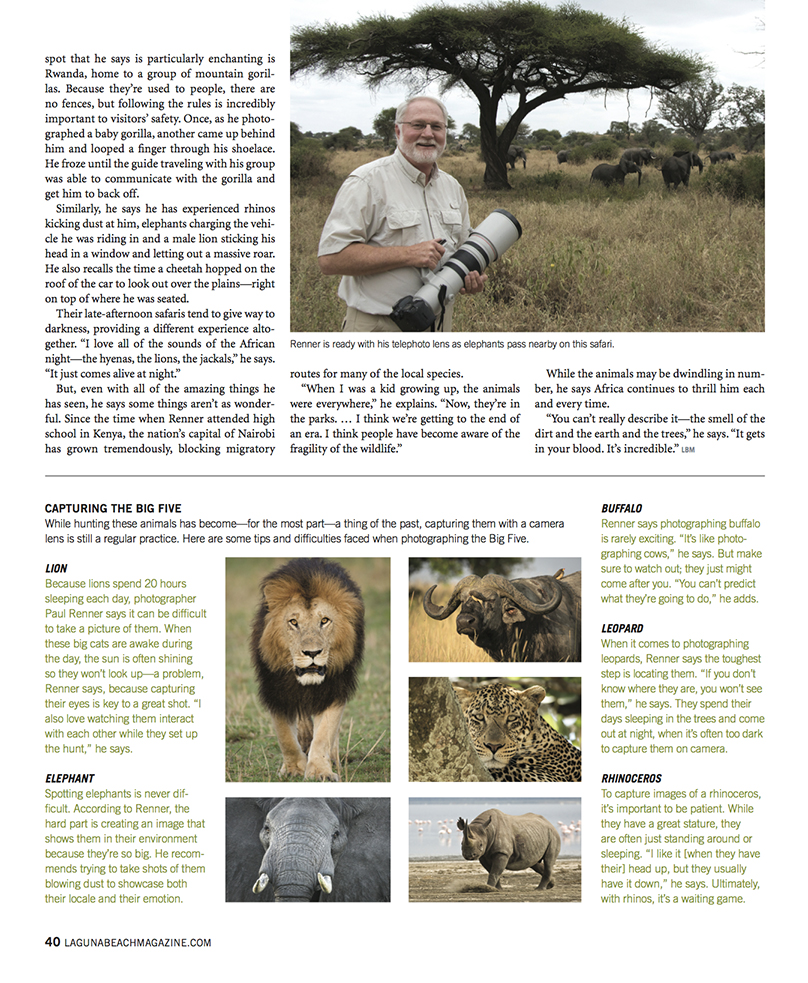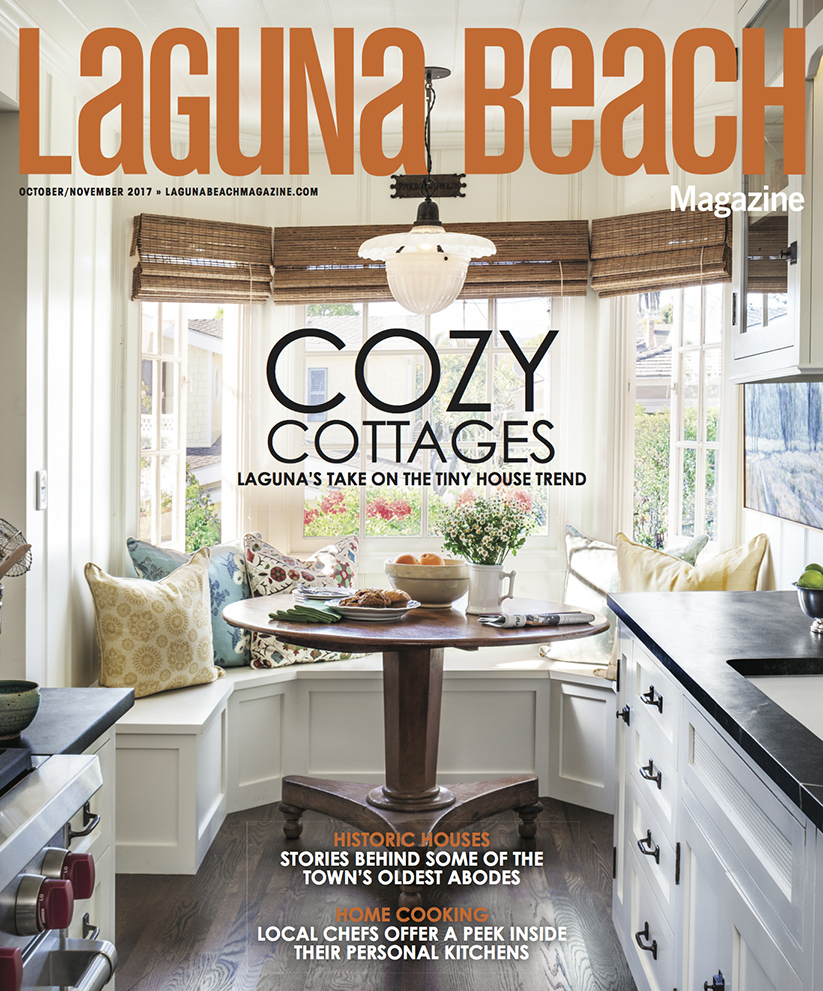 For information regarding safaris and reservations call
Paul Renner at 949-295-3136
or e-mail at PaulRenner3@cox.net
You may also contact Best Safaris at 800-757-6625
2700 E Imperial Hwy., Suite N
Brea, CA 92821
Phone: 714-985-3456 – Fax: 714-985-3464
e-mail: info@bestsafaris.com
CST # 2073854-40