African Photographic Safaris
Escorted by Professional Photographer Paul Renner
———————————————————————————————
African Photo Safaris In 2015
Two openings have just become available on the 2015 Rwanda Gorilla Trek. The July 16-August 2 and the August 28 – September 13, 2015 safaris had both been sold out for months but we have had three spaces open up on each tour. Don't miss this opportunity to join us on one of these amazing safaris this year. Click on the Itinerary and pricing to see each trip details.
 ———————————————————————————————
2016 Safari Dates
These are the tentative dates for our 2016 photo safaris.  The safaris often sell out quickly so if you are considering joining us in 2016 send me an email and let me know which trip you are interested in and will add you to the list of "seriously interested". This is not a commitment on your part so please do not send a deposit at this time.  When we receive our 2016 prices, toward the end of April, I will send you the trip information before putting it out to the general public offering you the opportunity to sign up early so you don't miss out.
To reserve your space on our photo safaris, please call Paul Renner at (949) 295-3136, or email him at: paulrenner3@cox.net or call Prem Sharma at Best Safaris (800) 757-6625
The above itinerary dates may be subject to change due to accommodation availability at the time of booking.
———————————————————————————————
Important information about our safaris:
On our safaris you will stay in first class luxury lodges or permanent tented camps. In Kenya and Tanzania we have a maximum of only three passengers per nine passenger 4×4 Land Cruiser safari vehicle. This allows plenty of space for you and your equipment during game drives and also the advantage of being able to watch and/or photograph the animals until you are satisfied.
Why Go on Safari with Paul Renner?
Useful Information for Travel in Tanzania and Kenya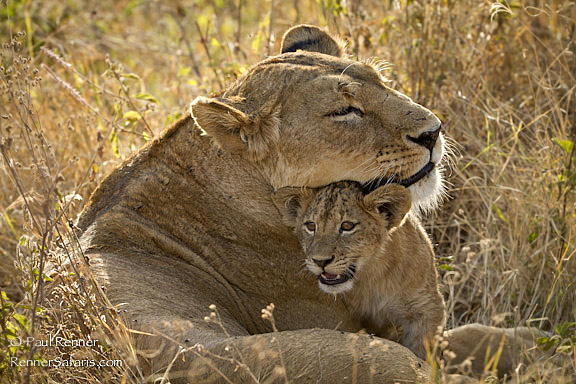 More Important information about our safaris:
| | | |
| --- | --- | --- |
| Prices for our safaris to Kenya & Tanzania, and South Africa include international airfare from LAX – most other companies do not include airfare. | | |
| We have only three passengers per nine passenger 4×4 safari Land Cruiser so you will enjoy plenty of space for you and your equipment. | | |
| We stay in luxury safari lodges and tented camps. | | |
| You do not have to be a photographer but you must enjoy watching the wildlife because that is what we do! | | |
| I will be there to photograph with you and available to answer your questions. | | |
|  Parks we visit on our African safaris. | | |
On our Tanzania/Kenya safaris we have only three passengers per nine passenger vehicle giving you plenty of space for you and your photo equipment. You can photograph through windows on BOTH sides of the vehicle and also from the top, which pops up to create shade so you are protected from the hot, equatorial sun. Compared to other tours that pack the vans with up to eight people, this is a huge deal.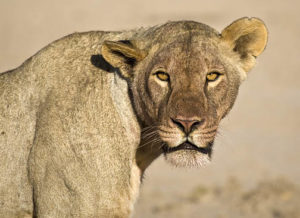 When using six great guides, you will hardly believe all of the wildlife they find. We have trained them to understand lighting, composition and what we are trying to achieve. Our guides are awesome! As we leave the lodges on our game drives to hunt for animals, the vehicles separate and spread out. This allows us to have up to six guides each looking for wildlife. They each have radios to share what they find so no one misses out. Our safaris are designed for the ultimate photographic experience, however please don't be intimidated from enjoying one my photo safaris just because you are not a photographer or you don't use a "great camera." If you enjoy wildlife you will love these safaris and more than likely you'll come home with your own great photos too! I will be photographing on our game drives too, but I am available to answer your questions and am happy let you know how I am photographing each subject so you can learn more about photography and bring home your own great photos too. To avoid disappointment, make your reservations today.
———————————————————————————————