Botswana and Zambia Wildlife Photo Safari
LED BY PROFESSIONAL WILDLIFE PHOTOGRAPHER PAUL RENNER
May 14-31, 2017
This adventurous African wildlife photo safari begins with our flights from Johannesburg into the heart of Botswana's world famous Okavango Delta. We will enjoy three nights at our lodge, located in the Moremi Game Reserve overlooking adjacent to crystal clear waters flowing through the delta. It is a protected area renowned for its frequent sightings of lion, leopard and African wild Dogs. From the Delta we fly to our lodge in Savute, bordered by Chobe National Park to the east and the Okavango Delta to the west. Savute offers one of the finest wildlife photo and nature observing opportunities in Africa. While relaxing between game drives, watch and photograph right from the viewing deck as elephants and other animals jockey for drinking positions at the watering hole right before your eyes! Our next flight takes us to Chobe Game Lodge overlooking the Chobe River. It is the only permanent safari lodge located inside Chobe National Park. In addition to vast herds of elephant, buffalo, antelope, zebra, and giraffe these areas have good concentrations of roan, sable, lion, leopard, impala, hippo and wild dog. Chobe National Park is home to the largest concentration of elephant in Africa. From Chobe National Park we'll drive the short distance to banks of the Zambezi River. After fording the river by ferry boat into Zambia our next stop is the mighty Victoria Falls called by the locals "Mosi-oa-Tunya"- "the smoke that thunders". After overnighting at Victoria Falls we catch our flight into South Luangwa National Park in Zambia.  The park is considered to be one of the greatest wildlife sanctuaries on the planet. The concentration of animals around the Luangwa River, and its oxbow lagoons, is among the most intense in Africa. This will be a thrilling safari where the unlimited photo opportunities come fast and furious!  I hope you will be able join us.
This will be a spectacular photo safari and should not be missed!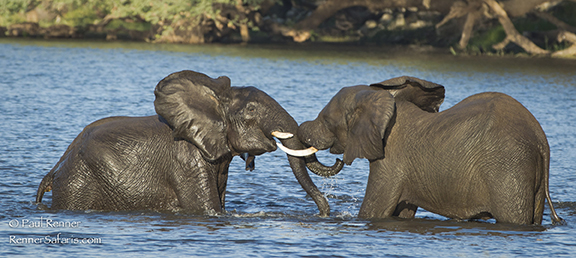 Our safari will include game viewing in open 4×4 vehicles, and boat excursions on the scenic waterways of the Okavango Delta and on the Chobe River.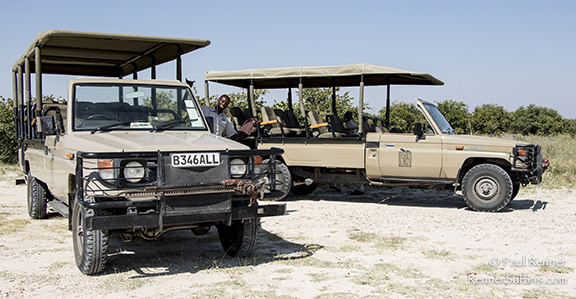 While on safari in Botswana, we fly on smaller aircraft ( included in tour price) between the lodges thereby avoiding long drives on rough roads. This also affords us more time on game drives. (Higher weight limits for photo equipment on the flights is also included)

TOUR PRICE: Safari Price: $12,865  (based on double occupancy)
(Single Room Supplement – $2520)
Deposit to confirm registration: $2500 per person (Deposit is non-refundable) Above prices based on payment by check. Extra service fee will apply if paid by credit card.
Tour Price includes: 
-International airfares from LAX to Botswana and return from Zambia
-Group size limited to 12 participants
-Small aircraft flights – Maun/Moremi/Savute/Kasane, ivingstone/Lusaka/Mfuwe/Lusaka
-Meet & Assist at Johannesburg on arrival Transfers to/from airport/hotel/camps
-Transfers to/from airport/hotel/camps
-Game drives in open safari vehicles
-Professional English-speaking tour guides and drivers
-All National Parks and Game Reserve entrance fees
-Meals as listed per itinerary- Breakfast (B), Lunch (L) and Dinner (D)
-Luggage allowance is 78 pounds per person including carry-on on all small aircraft flights
-Savute Safari Lodge, Camp Moremi, and Chobe Game Lodge include: Accommodations, all meals, 2 game viewing activities daily, all drinks (excluding premium brands) laundry, medical evacuation insurance
-Mfuwe Lodge include: Accommodations, all meals, 2 game viewing activities daily, and laundry
Excludes: 
Departure taxes (Approximately $700)
Visas – $50 required for Zambia
Beverages other than specified
Tips for driver/guides, gratuities to porters and waiters
All items of a personal nature and everything else not mentioned
Travel insurance, applicable visas, all items of a personal nature (e.g. telephone, fax, etc.)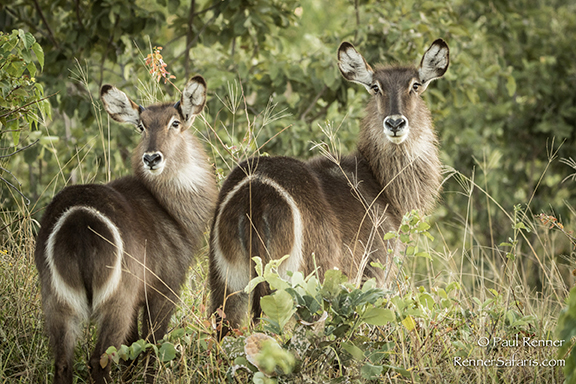 SAFARI DAILY ITINERARY:
Botswana and Zambia Wildlife Photo Safari
May 14-31, 2017
ESCORTED BY WILDLIFE PHOTOGRAPHER PAUL RENNER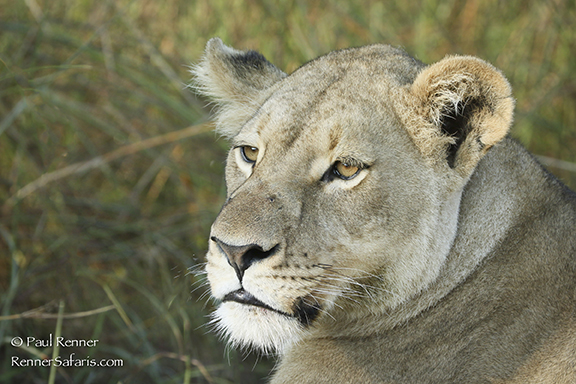 Sunday May 14:                                             Depart for Africa
Monday, May 15:                                           En-route to Johannesburg.  
Tuesday, May 16:                                           Johannesburg
Arrive at Johannesburg International Airport where the group will be met by our representative and transfer to your hotel located near the airport.  Rest of the day at leisure.  SOUTHERN SUN O.R. TAMBO AIRPORT HOTEL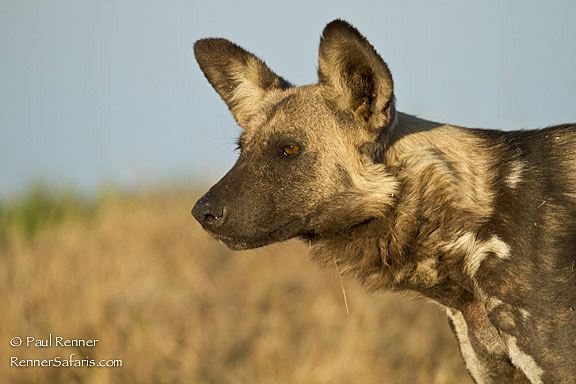 Wednesday, May 17:  Moremi Game Reserve
We will take our complimentary shuttle to the airport and connect with our flight to Maun.  Arrive in Maun where our representative will assist to connect with our flight Camp Moremi. Arrive in time for lunch and an afternoon activity. The Moremi Reserve is rated as one of Africa's finest game-viewing areas, offering sanctuary to abundant herds of elephant, sable, giraffe, tsessebe, lechwe, wildebeest, impala and waterbuck. Lion, leopard, cheetah, wild dog and hyena complete the picture. Birding is quite spectacular, especially during spring and summer when the migrants breed. Return back to the camp with time to freshen up in your tent before enjoying dinner. CAMP MOREMI  (BLD)
Peering out beneath giant ebony trees, Camp Moremi brings true meaning to the word safari in the Xaxanaka area of Moremi Game Reserve. Here, where the life-giving waters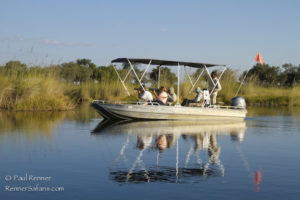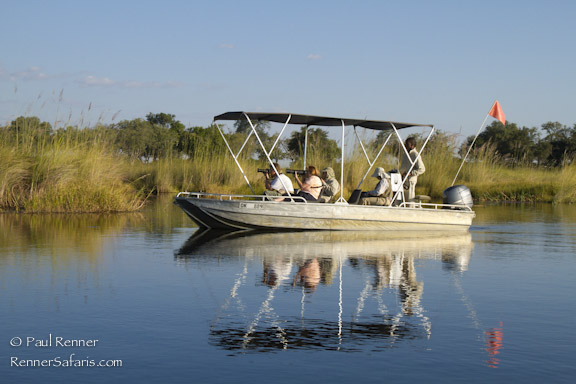 of the Okavango meet up with the vast Kalahari, ancient Mopane forests, open grassland, seasonal floodplains and Riverine habitats have formed, creating one of the most magnificent and welcoming animal sanctuaries in all of Africa. Shaded by giant ebony trees, the magnificent Moremi tree lodge is an elegant elevated thatch and timber structure, consisting of a main lounge, wildlife reference library, dining room and cocktail bar.
Thursday/Friday, May 18/19: Moremi Game Reserve
Awake early for a quick breakfast and the game viewing activity, which could be by an open 4×4 land rover, powerboat or traditional dugout canoe (mokoro) on the Okavango Delta's waterways. Spend time relaxing around the pool or catch up on your reading. Depart on the afternoon game viewing activity before returning back to camp for dinner. Enjoy after dinner drinks around the campfire.  CAMP MOREMI (BLD)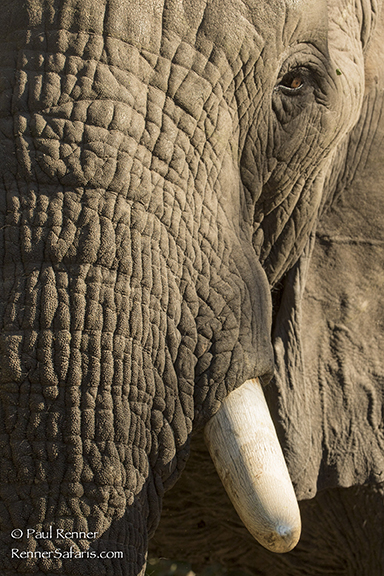 Saturday, May 20: Savute – Chobe National Park
After breakfast and the morning game viewing activity take the chartered flight to Savute Safari Lodge. Lunch is followed by an afternoon game drive. The Savute area in Botswana is part of the Chobe National Park and boasts some of the most fascinating wildlife interactions in Africa. The Savute is unique in its erratic behavior, known for its mysterious channel that runs for almost 50 miles from the Linyanti Swamp before entering the Mababe Depression at the Savute Marsh. The Savute Marsh has been dry for more than twenty years but it is still a wildlife haven, in particular during the rainy season when thousands of animals move in to feed on the lush new grass. SAVUTE SAFARI LODGE (BLD)
It is on the banks of Botswana's fabled Stolen River, that you will find Savute Safari Lodge in a setting of singular beauty. The often dry Savute channel is part o the dynamic Savute eco system renowned for its large concentration of elephant and lion and their troubled relationship. Savute's signature expansive glass sliding doors and viewing decks were inspired by the striking panorama. Whether seen in the dry season when it can appear desert-like and barren beyond belief or after the rain on one of those crystal clear days across the vivid green of new grass, the impression is always breathtaking.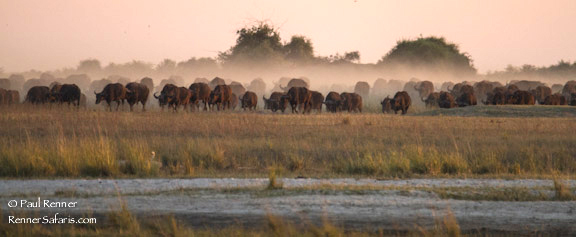 Sunday/Monday, May 21/22:  Savute -Chobe National Park
Awake early in the morning for breakfast and the game viewing activity. Spend the morning focusing your lens on the incredible variety of wildlife and flora of this region. Relax until the afternoon game viewing activity when photographic opportunities will abound once again. Enjoy dinner back at the lodge. SAVUTE SAFARI LODGE (BLD)
Tuesday, May 23: Chobe National Park
After breakfast and the morning game viewing activity take the chartered flight to Kasane Airport. On arrival you will be transferred to Chobe Game Lodge. Arrive in time for lunch and the afternoon game viewing activity, which is either a river cruise or a 4×4 game drive. Return back to the lodge for dinner. (BLD)
The Chobe National Park is renowned for Africa's largest concentration of Elephants and is an all year round big game and birding destination. Picturesquely situated about 50 miles west of the Victoria Falls, overlooking the Chobe River and the Caprivi floodplains, the iconic Chobe Game Lodge is the only permanent safari lodge within the Chobe National Park.
Wednesday/Thursday, May 24/25: Chobe National Park
Awake early in the morning for breakfast and the game viewing activity. Spend the day relaxing around the pool before the afternoon game viewing activity. Enjoy dinner at the lodge. CHOBE GAME LODGE (BLD)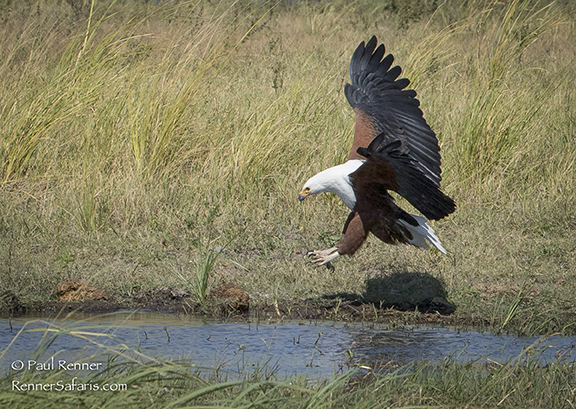 Friday, May 26: Chobe National Park – Victoria Falls Zambia
After breakfast transfer by road to the hotel situated at the Victoria Falls in Zambia. You will need to pass through the border post between Botswana and Zambia at Kazungula. You will arrive at your hotel where you have the rest of the day at leisure to explore the falls.  AVANI VICTORIA FALLS RESORT (B)
Avani Falls Resort : This superior 3* hotel reflects the richness and diversity of the land's heritage with its architecture and decor inspired by African tradition. Within easy walking distance of one of the world's seven natural wonders – the Victoria Falls, it is a quiet, relaxing retreat for those who choose. On the other hand there is an astonishing selection of activities available, ranging from relaxing sun downer cruises to white-water rafting and bungi-jumping Hotel facilities include 2 restaurants, bar, terrace, swimming pool and shops. Each of the rooms with en-suite bathroom is air-conditioned and has TV and hairdryer.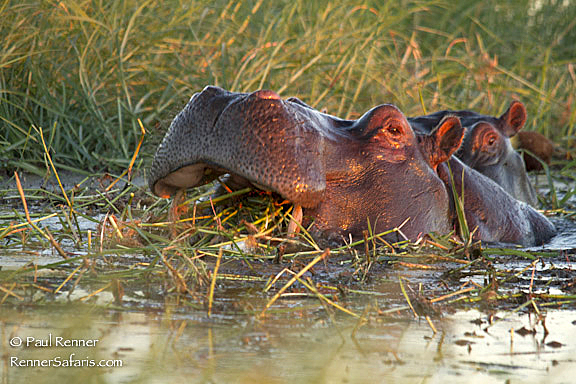 Saturday, May 27 : South Luangwa
Early breakfast and transfer to the airport for your flight to Mfuwe via Lusaka. On arrival, you will be transferred to your lodge nestled between two picturesque lagoons in the heart of South Luangwa National Park. Afternoon game drive followed by dinner. MFUWE LODGE (BLD)
Mfuwe Lodge is nestled beneath a canopy of ebony and mahogany trees, beside two tranquil lagoons, where an endless stream of wildlife wanders. Scattered along the banks lie 18 thatched chalets with covered verandas that look out over resident hippo pods. The newly updated rooms provide comfortable seating areas and en-suite bathrooms with spacious walk-in showers. The airy interior of the main lodge is an exquisite complement to its natural surroundings. The open floor plan featuring cozy sofas and chairs and African-chic styling incorporates a lounge, dining and bar area under a thatch roof supported by palm poles and dominated by two impressive chimneys at opposite ends. There is a broad timber deck where the swimming pool is situated, overlooking the main lagoon. From here you can relax and cool off while witnessing the parade of wildlife nearby.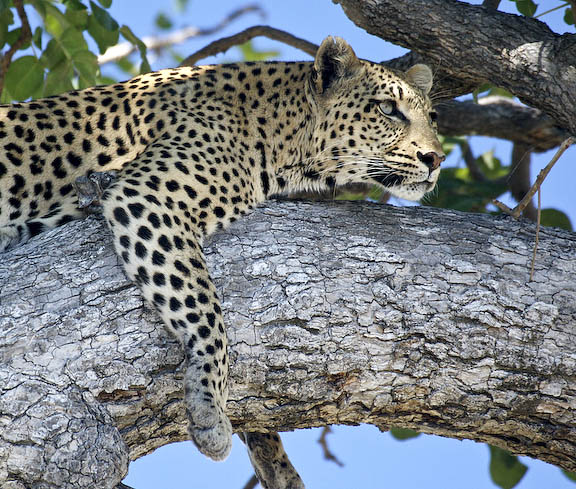 Sunday/Monday, May 28/29 : South Luangwa
Morning and game afternoon viewing activities are planned for the next 2 days which could be by 4×4 open vehicles and safari walks. The now famous "walking safari" originated in this park and is still one of the finest ways to experience this pristine wilderness first hand. Between game drives, walks and mouthwatering meals, relax with a book on the library's private deck, an ideal spot to take in the tranquility of Africa. The Luangwa River is one of the most intact major river system in Africa and is the life blood of the South Luangwa National Park. MFUWE LODGE (BLD)
Tuesday, May 30:  Lusaka/Johannesburg/Depart
After breakfast and your game viewing game drive, transfer to the airstrip for your flight to Lusaka and where you will connect with you flight home. (BL)
Wednesday, May 31:   Los Angeles
Arrive home to share pleasant memories of your trip to Botswana and Zambia with family and friends.
Botswana and Zambia Travel Information
For more information and reservations: Contact Paul Renner at 949.295.3136
Email: paulrenner3@cox.net
OR
Gaby or Prem at Best Safaris – 800.757.6625
CST # 2073854-40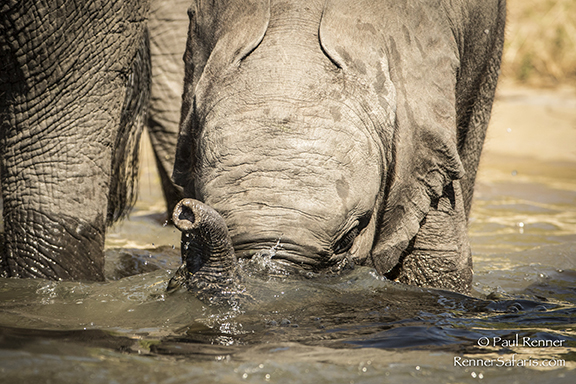 Baby Elephant Drinking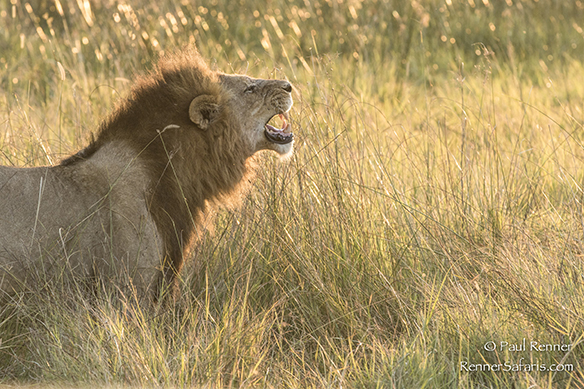 Backlight Lion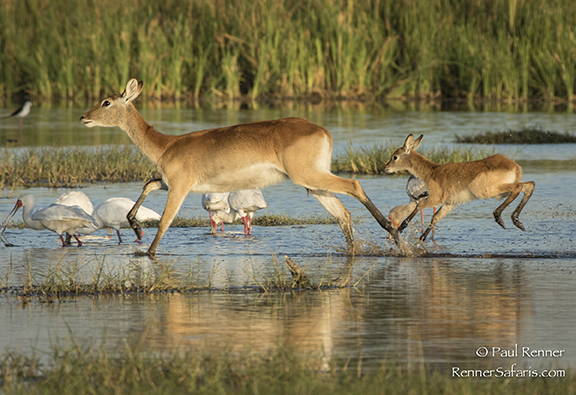 Red Lechwe andBaby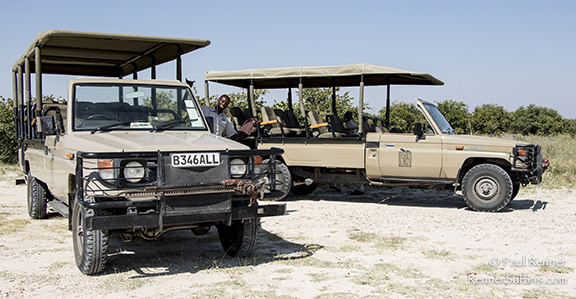 For travel between the lodges in Botswana, we fly on smaller aircraft thereby avoiding long drives on rough roads. This also affords us more time on game drives. (Flights and higher weight limits for photo equipment on the flights is also included in tour price)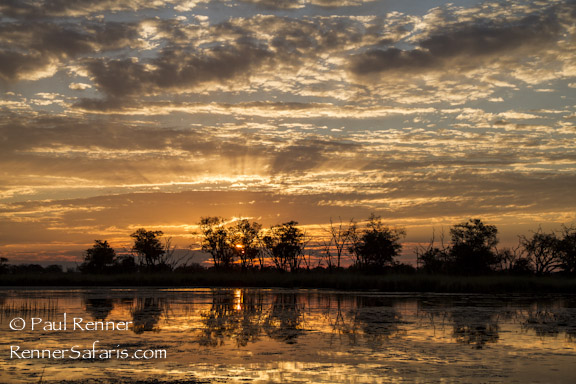 Sunset in the Okavango Delta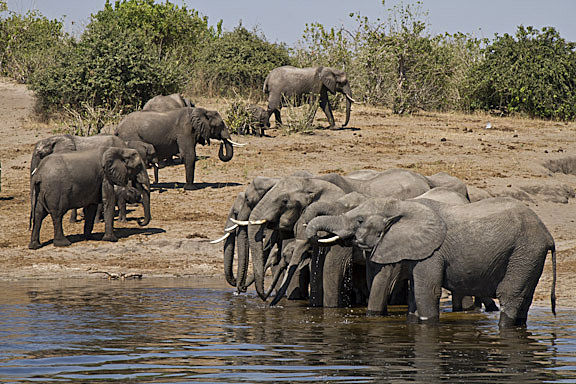 Elephants Lined Up to Drink From Chobe River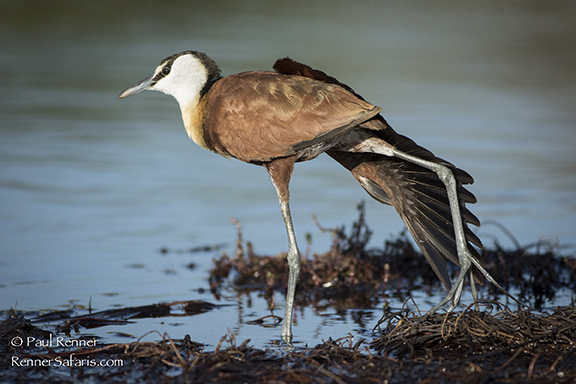 African Jacana Stretching Wing